Sunday, February 4th, 2007
---
6:50 pm
- Whoa, its been ages!
I find myself thinking again, wouldn't it be nice to have a place where I can review my thoughts on my print zine SOURGRAPES? Then I remember WHOA! I do have a place!

Its here.
Over the past couple months and with the release of our first issue Knowledge- SG has grown..alot! Just to mention a few changes:

- We are no longer a just a submission zine. We got smart about things and have now decided to hire up a full-time zine team! Not only does this save poor Sam ALOT of trouble but it also keeps us up to date, organized, and in touch! We're hiring people we know we can rely on to submit each issue deadline. Laid back kids with D.I.Y. ethics, open minds, and loads to say! The reaction to this change and the amount of people wanting to join has been great and our staff is almost full.

We are still looking for:
- Record reviewers
- Zine reviewers
- D.I.Y. guide writers
- Survival guide writers
- Bike Repair guide writers
- Cover artists (For upcoming covers)
- Proof readers
- + more

(If you think you would like to help us out or could be of service write us at sourgrapeszine@gmail.com or through myspace http://myspace.com/sourgrapeszine)

- OUR DEADLINES have also changed. Bi monthy was too hard (for all of us) even though I thought I didnt have a life- it seems the entire team has had trouble keeping up the bi-monthly promise. We've decided to go Quarterly. That means an issue will come out every 3 months. Not only it is easier on us, our submissions, and readers, but it also allows us to create a much better, more organized zine!

DEADLINES:
JANUARY 1ST
APRIL 1ST **
JULY 1ST
OCTOBER 1ST

- When it comes to printing- SG will still be printed as a half size zine but upcoming issues will be printed on light weight, cheap, newsprint. Prices stay at .50 cents an issue or less- free if we can help it :)

Once again, I'm still looking for reliable zinesters to be a part of our zine team. We cant pay you (were dirt poor) but we can offer free ad space, zine reviews, band reviews, and more.

IF YOU HAVE A BAND OR ZINE YOU'D LIKE TO GET REVIEWED: Please write sourgrapeszine@gmail.com
We're also going to offer AD's in our zine for pretty low prices.

Thats all I got right now kids. Keep warm and safe.
SAM
SG ZINE
http://myspace.com/sourgrapeszine



Wednesday, August 2nd, 2006
---
10:06 pm
- JULY the time of being lazy (by sam)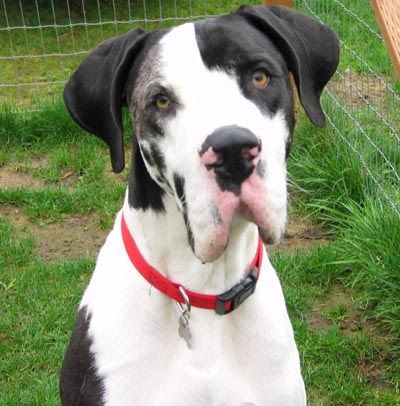 Well I'm packing up my shit and leaving tomorrow. Sorry guys. You pissed me off one too many times!! Nah. Really Im just going to the beach with my family..to sit in the car for 11 hours with my grandmother. Lord oh lord.

In the mean time Chris will be keeping up the Sourgrapes myspace. And when I get back I'll do my best to arrange everything and get everything ready to be launched and printed. Of course I feel bad for not having things farther right now- anyhow. But things will be done soon I promise.

In the mean time: sit tight. Aug/Sept. Issue theme will be out on Augest. 8th. Melissa is thinking it up this month but if you have any ideas that you think might help too- feel free to email us! (girlnamedsam@gmail.com)

Once the july issue is printed you'll be able to pick it up at Starvation Army Distro. and from us by mail order. Its only a doller so concealed cash is also accepted.

If you'd like to preorder this months issue write us an email labeled "Sour Grapes JULY preorder" and we'll get back to you as soon as we get it!

Okay. So now Im going to the beach. See you guys in 4 days!
Love
Sam*


current mood:
dorky
Sunday, July 30th, 2006
---
4:59 pm
- July issue information
We mainly stay in touch with our online readers through our myspace. But I created this as another outlet for us to inform zinesters, distros, and readers of whats going on with sourgrapes! *Plus I wanted to be a part of distrokid community* :)

I want to explain some points here for the july issue:

----- July deadline is TODAY! July 30th is the submission deadline. All submissions sent to us after this date will be automatically considered for the Augest/September issue. Sorry kids. Just gotta wait till next month.

------ If you would like to preorder the july issue of sourgrapes please contact girlnamedsam@gmail.com Label the email "SourGrapes Preorder" (I love you guys but Im getting tired of writing people back on myspace about this subject. I'd like to be able to save emails where I know they wont be deleted.)

------ If you submitted to sourgrapes july issue and we wrote you back saying that your submissions will be in the july issue I'll (or chris, or carey, or melissa- but most likely me) will be writing you soon for your address. I'll send you the hardcopy some time this month. Please be patient. We need time to finish the zine, get printing together, and find the money to send all our zines. Plus we've got ALOT to send. SO dont get worried- I'll send it someday :D

------ Sourgrapes will start printing after the 30th. This doesnt mean that we'll have copys anytime soon. It just means were going to print as many as we can. Printing will most definately continue throughout next month until we've got all of it finished.

------ We really really really really really really really really really really need help to print out SG july out. If you would like to help us by donations or becoming a part of the street team we would love you forever. Write us for more information.

JULY ISSUE WILL INCLUDE:

INTERVIEWS WITH:
GREG NORTON
GOOD CLEAN FUN
UNLOVABLES
ADORKABLES
(if we can get off our asses to do this)

REVIEWS OF:
The other half
CincyPunk.org

D.I.Y. GUIDES:
t shirt- Messanger bag
How-to tooth paste
Cooking- Vegan Cookies!

ARTICLES:
Sleater-kinney "Things a riot-grrl taught me"
Its all clothes "misconceptions of a teenage crossdresser"
I Don't Douche But I Love My Red Lipstick- A personal essay of a feminist in texas
How I'm Spending The End Of The World

And so much more. I actually feel bad that im writing this because I havent listed ALL the great things that will be included. But you know what? Shove it. You guys have to BUY it before you can read it! Hahah! *smirks* just kidding. Really its only about a doller and we wouldnt make you pay for it at all if we didnt need some money to print. So look forward to it. It might be a little shakey but enjoy it just the same. Get your stuff in now before its too late!









3:13 pm
- About SourGrapes and how I can help! (by sam)
POST: 1
BY: Sam

For those of you who dont know what sourgrapes is:
Sourgrapes is a bi-monthly compliation zine created in the spring of 2006 by three fogies and a dog. We heavily rely on reader-submissions and focus on what we love such as art, music reviews, D.I.Y. guides, freevies, articles, and our ideas on feminism, war, racism, ethics, love, and life.

Each 8th day of the month we start a new zine theme. The month is themed for writers who need to be 'inspired' but most of our reading has nothing to do with that months theme. :) You can find our theme on our myspace blog and soon to be here!

All submissions end on the 30th of the month.

To submit to sourgrapes:
Send us mail to: girlnamedsam@gmail.com
Label the email "Sourgrapes Submission!" and attach your word documents, photos, art, ect. to the email.
Or add us and write our myspace: http://myspace.com/sourgrapeszine

Sourgrapes is not an Sourgrapes is not an online zine. We are a hardcopy zine so ask your distros for us! We're always looking for new distributors. If you'd like to help but dont have art to submit thats okay!

We're a nonprofit zine so we need donations to stay alive and to pay for all our printing costs. Every penny counts and we ususally empty out the pennys in our pockets and put them into the fund! So if you have pennys you're not using send them our way! :) We are also always looking for a street team. Write us for more information on how you can help print and hand out our zine in your area.online zine. We are a hardcopy zine so ask your distros for us! We're always looking for new distributors. If you'd like to help but dont have art to submit thats okay!
We're a nonprofit zine so we need donations to stay alive and to pay for all our printing costs. Every penny counts and we ususally empty out the pennys in our pockets and put them into the fund! So if you have pennys you're not using send them our way! :) We are also always looking for a street team. Write us for more information on how you can help print and hand out our zine in your area.

Thanks!
Sam from SG KIDS
(girlnamedsam@gmail.com)
http://myspace.com/sourgrapeszine


current mood:
good